Become a Hello Period Ambassador
We know that word of mouth is the best thing when it comes to helping people make the switch to a menstrual cup.
To be a Hello Period Ambassador you will need to love us and love what we do. Think of yourself has a Hello cheerleader of sorts - doing high kicks (with confidence) on the sidelines cheering us on by telling your friends, family and anyone else with a period why Hello is the team to back when it comes to kick arse sustainable periods.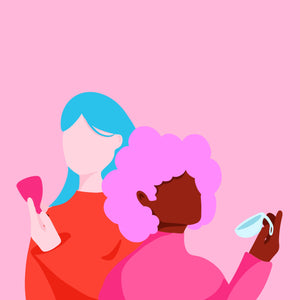 STEP 1
Tell us a bit about yourself and why you'd make a great Hello Period Ambassador. We'll review your application and let you know via email if you're approved.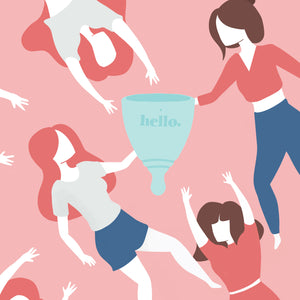 Step 2
Once approved, you'll receive a Hello Period Ambassador info kit with all the key messages we'd like you to help share and your free goodies. We will also send you a special link and or code which gives your friends & followers a cheeky discount and also earns you commission. If you'd like your commission to go towards our Hello Kindness programme which provides Hello Cups to those in need, just let us know.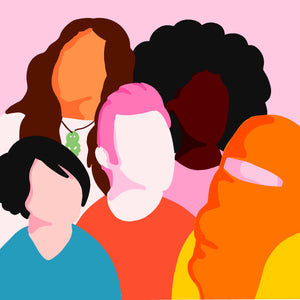 Step 3
Once approved, you'll share the love and so will we. As a Hello Period Ambassador you'll get some sweet perks.
• A discount code for your
followers which you will receive commission from each sale.
• You'll get to choose a bonus Hello Cup when your current Hello Cup, Disc or Undies need replacing. 
• The inside word on Hello news and new product launches!
& more!
IN ORDER TO MAINTAIN YOUR HELLO CUP AMBASSADOR STATUS, WE
NEED YOU TO DO THE FOLLOWING:

Share and talk about @helloperiodco with anyone who has a period & ENGAGE with us!
The more you comment, like and share our posts on social media by commenting, liking and sharing our posts.
Talk about your @helloperiodco experience on your social channels. 
Tag us @helloperiodco so we can repost your content. You will need to include #hellocupambassador to your posts.
Post a minimum of 2 exclusive Instagram posts, Instagram stories or Tiktoks in a each month to retain your ambassador status. We love videos!
**Please note, spaces for our Ambassador Programme are limited and we can't get back to everyone.**
Thanks for being a part of our Hello team – we couldn't do it without you!! Xx