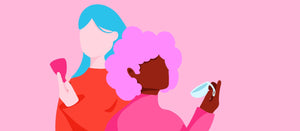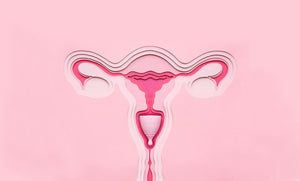 Hello Cup™ and Hello Disc™ Size Guide
Our Hello Disc™ comes in an easy 'one size fits most'. If you have a retroflex uterus or really low cervix, please get in touch to chat about your needs before you purchase 💗
HELLO CUP™
For our Hello Cup™, it's worth remembering that we don't recommend buying your cup based on your flow alone. Instead, our sizing is based on fitness and age.
GETTING STARTED 
STEP 1. Use our cervix measurement guide to find out where your cervix sits. We have Hello Cups available for all cervix heights: Low, Average and High.
STEP 2. Take our size quiz to work out which Hello Cup best suits you. 
HELLO CUP™ SIZE BREAKDOWN 
S (Small) is our smallest, softest cup. It's the perfect choice for teenagers, petite users or those who prefer a 'mini' tampon.
M (Medium) is our 'one size fits most' menstrual cup. We recommend it for users under 35–regardless of whether they have had children or not.
L (L for 'Lovely') is best for those over 35 who feel their pelvic floor is not what it used to be. It's worth noting that we find physically fit people are often best suited to the M regardless of age.
Please note that the size terminology for our Hello Cup™ Black and Hello Peach Cup is slightly different to our other cups and our Size Guide. Please use the key below when purchasing a Hello Cup Black or Hello Peach Cup.
Hello Cup Black/Peach XS = Small
Hello Cup Black/Peach SM = Medium
Hello Cup Black/Peach L = Large
If you're uncertain, Hello Double Boxes are a great option to help you find which size works best for you. Many people find they can wear two sizes.
The Hello Disc™ is another great option as it comes in an easy 'one size fits most' option.
HELLO DISC™ or HELLO CUP™
The video below explains the key differences between the Our Hello Disc™ and Hello Cup™ to help you pick whats best for you!