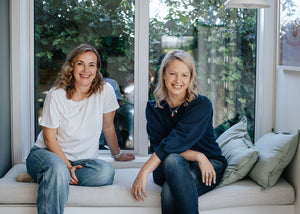 HEY HELLO PERIOD
Hello Period are the makers of the best sustainable period care products on the planet!
Not all period products are created equal and when it comes to your vjayjay, you only want to put trustworthy stuff up there (sound advice from our grandmothers).
Designed by people with periods for people with periods, our flagship Hello Cup™ menstrual cup was named 'Best Menstrual Cup' by Cosmopolitan USA and has won a truckload of other awards.
Our revolutionary Hello Disc™ menstrual disc features a double-looped removal tab which can be worn four ways to suit all cervix heights. It can even be used for no-mess period sex.
We're the only sustainable period care company in the world to offer a one-stop shop - offering a something for everyone. We have menstrual cups for all cervix heights and we also have period underwear and reusable pads.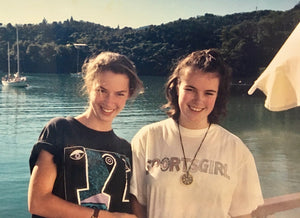 MEET THE FOUNDERS
We first met at school when we were 11 years old. We've been through a lot together - bad haircuts, terrible boyfriend choices and quite a few after-school detentions.
Starting a business together was something we'd always liked the idea of but finding the right business isn't as easy as it sounds.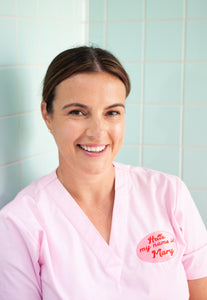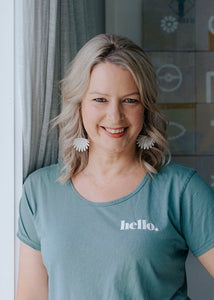 We founded Hello Period (originally called Hello Cup) after realising period care needed some serious innovation. For too long we'd been told tampons and pads were the only option. They're expensive, wasteful and not overly comfortable or reliable.
We wanted more choice and better, safe and more environmentally-friendly options for our daughters.
We're pretty bloody proud of Hello Period. Our products are designed by us with love and are designed to last years, not hours. We don't cut corners on quality or comfort.
But for us, Hello Period isn't just about products - it's about normalising periods. For too long the subject of menstruation has been taboo. It's nuts. Half the world's population will experience periods for around 40 years of their lives. We are here to encourage conversation, promote awareness and smash those stigmas!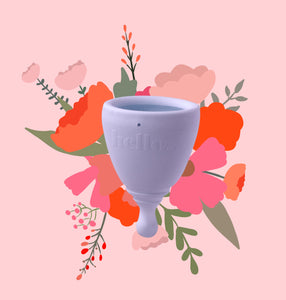 As a company, Hello Period is passionate about making periods easier and more comfortable to manage while having a positive impact on our planet. Each Hello Period product saves thousands of single-use tampons or pads going into landfills and waterways around the world. Through our Hello Kindness programme we proudly support numerous initiatives to help provide menstrual products to those who have limited access to them.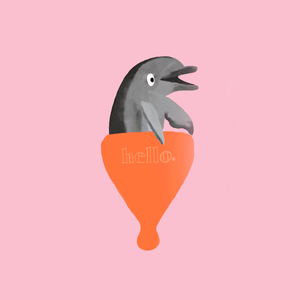 Hello Period is recognised as a world-leader in sustainable period care. We proudly design our products ourselves - no cookie-cutter rip offs here! We've won a sh*t load of awards for a reason - good design matters - especially when it comes to period products. We use the highest quality medical-grade materials and all colours used are certified food grade* (*pro tip - we don't recommend eating your menstrual cup or disc) and comply with FDA and EU standards.
To view the Manufacturer's Statement on our TPE click HERE.